An Official Installation ARK Survival Evolved Guide – An Adventurous Round of Video Game
This action-packed survival game starts off with players stranded in a dangerous island filled with prehistoric animals such as dinosaurs and even natural hazards and fellow human players. This open word game can either be played from first or third person perspective and navigated either by riding a prehistoric creature or by foot. Players can even make use of improvised weapons and firearms for protecting themselves against hostilities in the Ark survival evolved game. Although the online mode allows playing in an island inhabited by fellow players, you will be required to undergo tutorials for honing your skills in the offline world before switching over to the expert level. Even the game recommends playing in offline mode till level 20 before switching over to online gameplay.
Features of ARK Survival Evolved
Has more than 40 different creatures representing every extinct animal category in one way or the other.
Players can feed, ride, breed and even perform numerous activities along with the prehistoric creatures once they have tamed them properly.
Players are required to seek help of the crafting procedure for building different objects which can ensure their safety as well as success. Once a proper base has been built, players can craft weapons and other essential objects.
Players can join tribes for availing different services and sharing their belongings with fellow tribe members.
Both single and multi-player mode can be accessed by players in accordance with their preferences.
Users can take their pick amongst various saddle types comprising of saddle armour tiers as well as saddles having powerful weapons mounted on the same.
Enhanced building mechanics which have helped Ark Survival Evolved in taking the shape of a top-notch builder game.
Greater ecosystem and underwater biome complexity in the form of vacuum-sealed underwater bases to make stakes higher.
More biome types such as snow regions, deserts, swamps etc. to keep players entertained at all times.
Better user-interface, SFX, music and gamepad support.
More statistical modelling of status diseases of both the creature and the player.
Better VR support in the form of HMD gun-aim option.
Way more detailed farming and plant biology systems.
ARK Survival Evolved Download Guide
This widely successful game has been optimized for performing with adequate brilliance in multiple platforms. Ark survival evolved download was initially made available for Mac, PC and Linux which was later on spread over to the world of Xbox One and PS4.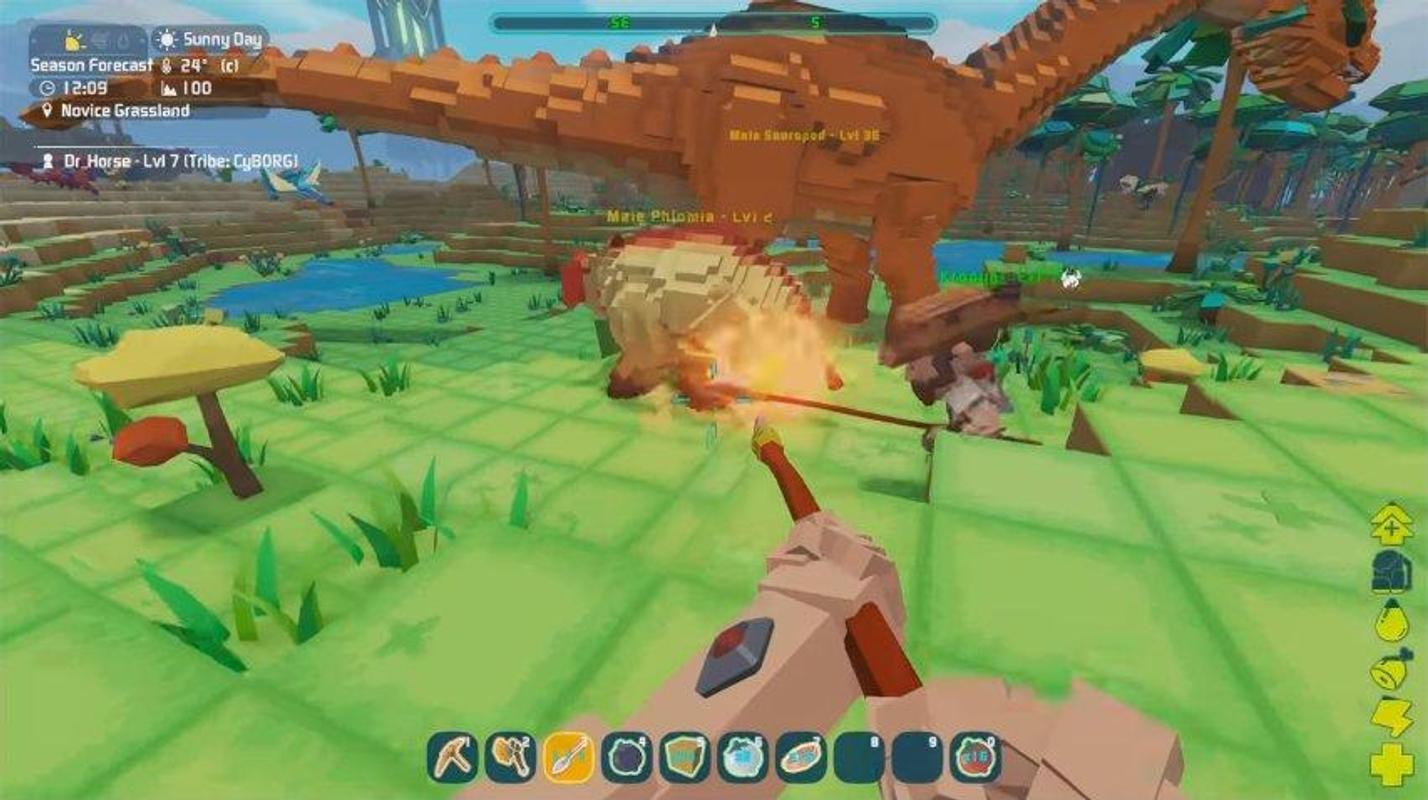 Ark survival evolved for Xbox one can be purchased via Stream with no hard disc copies currently available alongside the purchase. Ark survival evolved for ps4 was made available for the very first time on 6th December 2016 and can be purchased through your smartphone's PSN app or directly from the PlayStation Store app in your console.
You can proceed with the purchase for starting with the game download directly onto your console if any of these methods are linked to your account.
Once you have completed the download process for your desired platform, the installation steps become automated. It is advisable to connect your system with an Ethernet cable for availing best results while installing and downloading.
You will receive a prompt in regards to the location where you wish to download the game if you proceed with the same using stream in your MAC OS X, PC and LINUX systems. Users will also be provided with the option of placing a shortcut in their desktop while proceeding with the installation drill.
It is expected for the installation process to start automatically if you are carrying out Ark survival evolved download through console and have enough free space. Otherwise, you will be required to choose the file size from the download folder and click on the install button.
Download: iMessage For Windows
Popular ARK Survival Evolved Admin Commands
• enablecheats <passcode>
This Ark survival evolved console command needs to be entered prior to typing in other admin "cheat" commands and thus has to be re-entered on each login.
• admincheat BanPlayer <SteamID> or <PSN ID> or <Xbox ID>
A selected player gets added to the ban list following which the server won't appear for them in the server menu of the console.
• ChangeSize <Size Multiplier Value>
The model of your character size can be adjusted by this command for making them smaller or bigger. Altering this view can lead to sinking, clipping and similar problems which resemble rubber banding. Character size can also be reset by either entering the desired value or "1."
• admincheat DestroyMyTarget
On entering this admin command, everything in your character's crosshair shall get destroyed with no remnants or corpse left.
• admincheat DestroyWildDinos
This command can come to your aid when the servers get over or underpopulated by certain variety of dinos. It is imperative to do the same after any variation in stats or wild dino behaviour for adding the changes implemented.
• admincheat fly
By using this command, players can fly around the map freely without facing any gravitational restraints or in-game physics. This can be cancelled by the Walk command following which the player falls down making it imperative to stay close to the ground before opting for the same.
• ForcePlayerToJoinTargetTribe <Player ID>
This command uses the player ID input for forcing them to join a particular tribe.
• admincheat ghost
Users can move around freely using this command without having to worry about physical objects and collision barriers.
Ark Survival Evolved Xbox One Update
The latest features which have been added in the Ark survival evolved Xbox One update are as follows: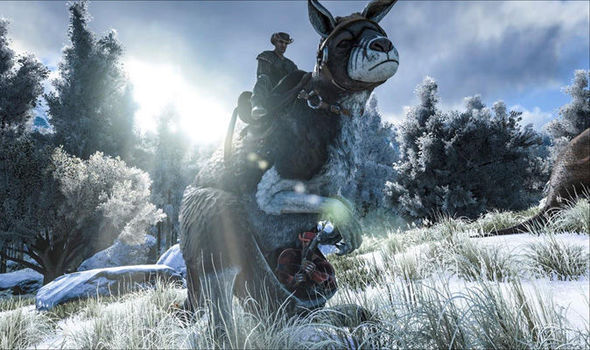 Dino TLC – The Procoptodon will now take reduced fall damage and can affect significantly larger dinos with their knockback kick. They can even carry baby dinos and small creatures in their pouch.
Dino TLC – The Rex has received an animation update and model update which has brought along a horde of new abilities. For example, they are now well braced with abilities pertaining for climbing over steeper slopes and small rocks.
Direct impact damage of Dragon's Fire Breath has been reduced by 50%.
Moschops wont flee any more when instructed to harvest dino corpses.
Bug fixing has been implemented related to creatures which previously couldn't attack at low server FPS.
Download: GBA for iOS
Ark Survival Patch Notes
• Mobile
Survivors can build new heights coupled with Geopolymer Cement Foundations which have been added to engram menu.
Forced dismount has been removed on loading or saving single player.
Additional on-screen shoot button.
Added ability of changing languages.
Resolution fixes for iPhone XS, XS Max, XR and 2018 iPad Pro.
• PS4
Fix for missing Raptor Claus whose speed was too slow under low framerate.
Tweaks have been made to Gacha Claus algorithm.
Fix for Candy in single-player mode.
• Xbox
Bug fixes in clean-up.
Fix for saving issues which occurred in dedicated, non-dedicated and single player mode.