Top 10 Alternatives Dating Apps like Tinder
Today, with the significant changes in the online dating sector, app developers have launched plenty of innovative dating apps to use on your Andorid or iphone devices. Each of these apps acts as excellent alternatives to the most common Tinder app.
Zoosk is a popular dating app and it is almost similar to Tinder. This is because; it has about 38millions of young single members. In addition, the app comes with a fun matching system referred as Carousel. Based on your specific criteria, you will be able to get your compatible profile and later on, tap the option of check mark whenever you like any person. In contrast, if you do not like anyone you have to click on the X icon, while in case you want to take later decision or you have some doubt, you have to click on May be button. Moreover, the app allows you to create your profile within only few seconds provided you have your account in Facebook or Google Plus to synchronic with your Zoosk account.
If you are looking for a dating partner with the highest possible educational qualifications, such as PHD or Masters' holders, you should definitely go with Elite Singles dating app as an alternative to Tinder. Each month, Elite Singles entice about 2 to 3 lakhs of young singles from almost every country and with each background with the aim to provide you with the best possible match. Furthermore, with the help of Elite Singles, about 2,500 users succeed to find their love partners at almost every month making it a fast growing and a reputed app in the dating industry.
During the recent few years, Match dating app has succeeded to remain at the top position in the entire dating industry. The app has a prime role to setup a large number of romantic dates and relations as compared to its counterparts available in the market. What is better than getting an app available with free download option and incorporating countless basic features to get the best dating partner of own choice? Along with matching partners as per location, the innovative Match dating app provides matches according to on-site behaviors, lifestyle, preferences, interests, religion and sexual orientations.
OKCupid dating app witnesses more than 1 million of app installation weekly by combining the data of Android and iphone devices. The app allows users to send approximately 7.3 millions of messages daily. App developers call OKCupid as an excellent match nerd of the entire online dating sector. This is because; it comes with accurate and intricate match algorithm. OKCupid initially asks you a few questions and then use your replies to various other dating questions. Moreover, it also tracks the way, in which you want any date to give reply to your asked questions.
Experts of the dating industry perceive Bumble as female-friendly Tinder's version. This is because; the app performs its function in almost same manner, including the message-enabled facility when two users swipe in a right way towards each other. However, the difference is that women have to send their first message within 1 day or 24 hours to retain the connection. On the other side, in case of couples belonging to same sex, anyone can send the message at first. Bumble creators have proved to be an appropriate solution for a large number of women tired and frustrated because of spam or annoying messages. Moreover, in case of swiping in a wrong way to a particular individual, you can undo your mistake within the deadline of 24 hours.
Today, a large number of bisexual and gay men are able to get their dating partners efficiently. This has become possible with the launch of Grindr app. It operates almost similar to Tinder and comes with the aspect of highlighting location and swiping. Moreover, Grindr gives you tons of features, which you may expect from any other social networking site i.e. finding your friends and seeing what they do. Furthermore, Grindr explored its mission to many other things, which include photography, fashion, politics, health, LGBTQ rights and technology.
A major thing that makes Hinge dating app special is that it focuses on providing quality services to users instead of concerning towards the quantity. Since 63percent of total users want to enter a relationship, while the app provides about ten potential matches to you almost every day. Even you can search via gender, age, location, religion and appearance, along with many other things. To begin conservation with your potential partner or a match, you have to comment on his or her profile, about which Hinge calls photos or Story. According to Hinge's team, conversation makes the process easy, as many times, people cannot rely merely on the looks.
Hornet is an excellent dating app available for bisexual and gay people. The app has about 20 millions of members from almost every country, whether it is Prague or New York, while it provides unlimited match recommendations, messages and searches for different events. Besides providing relevant resources related to dating, Hornet gives a varieties of social resources in the Stories section, along with entertainment updates, latest news, videos and quick tips covering different topics, like culture, health and travel.
CMB is the acronym for Coffee Meets Bagel. The app finds the difference, in which women and men approach to dating activities and convert their experience in an efficient, exciting and successful way.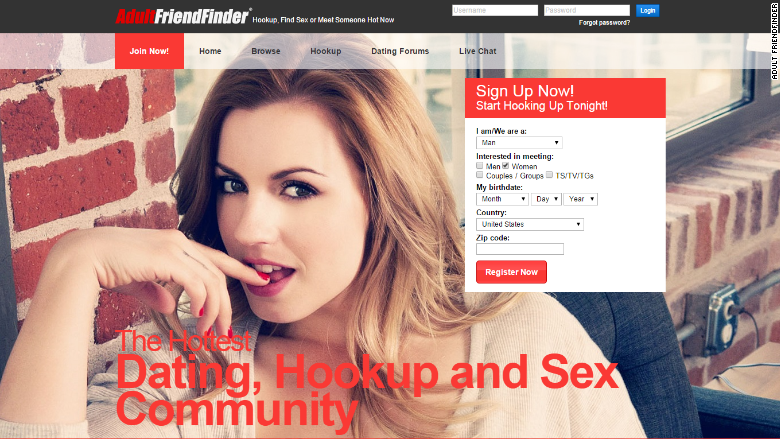 Adult Friend Finder is an ultimate app for all individuals associated with the entire sex community. Whether you are a single member or married fellow, the app allows you to search for your potential dating and sex partners.